Le Maraîcher masqué /

The Masked Farmer
Une série satirique sur les pratiques agricoles, la malbouffe, l'environnement, etc. / A satirical series on the agricultural practices, the junk food, the environment, etc.

Les couilles de terre /

Ground balls
Concentré d'une série de 5 planches sur un légume méconnu / Short version of a 5 boards serie about an underestimated vegetable.

Kwebek City 3000 (complete)
Sur le funeste destin du seul territoire francophone d'Amérique / About the dreadful fate of the only French-speaking territory of America.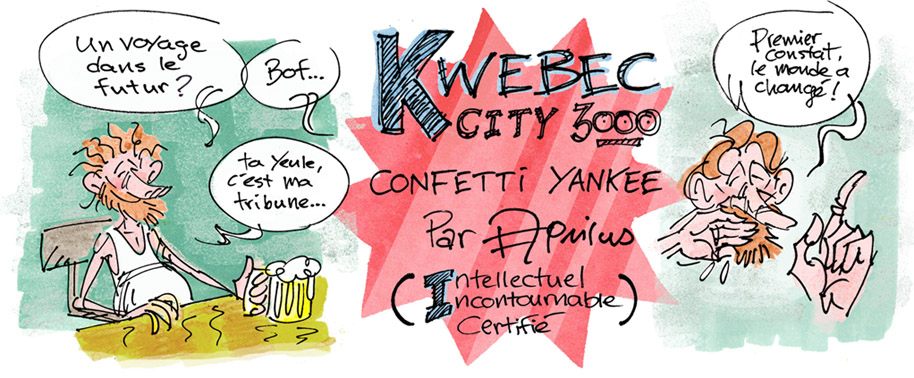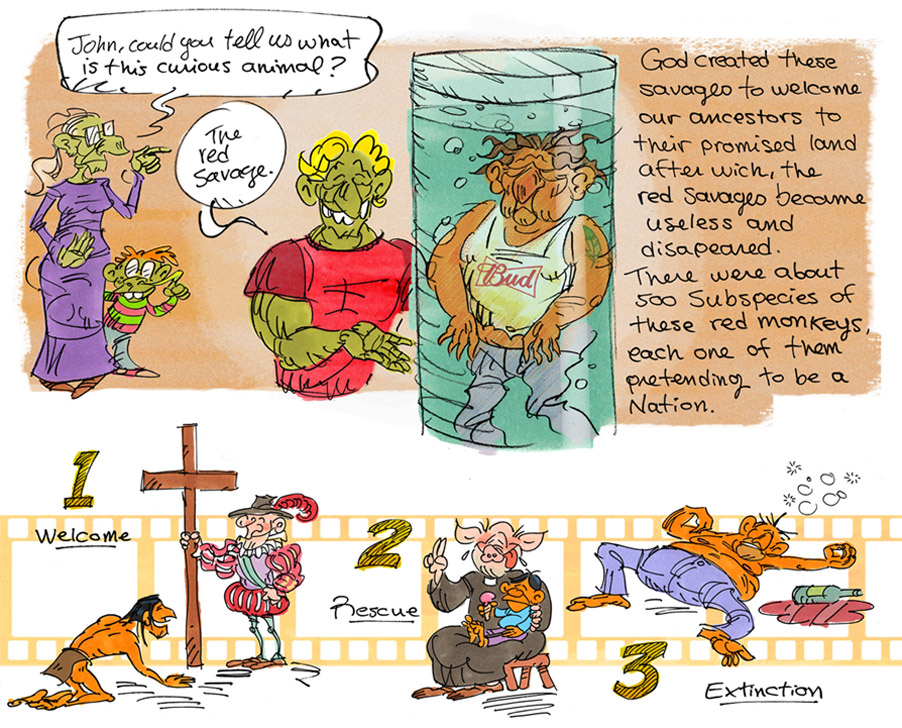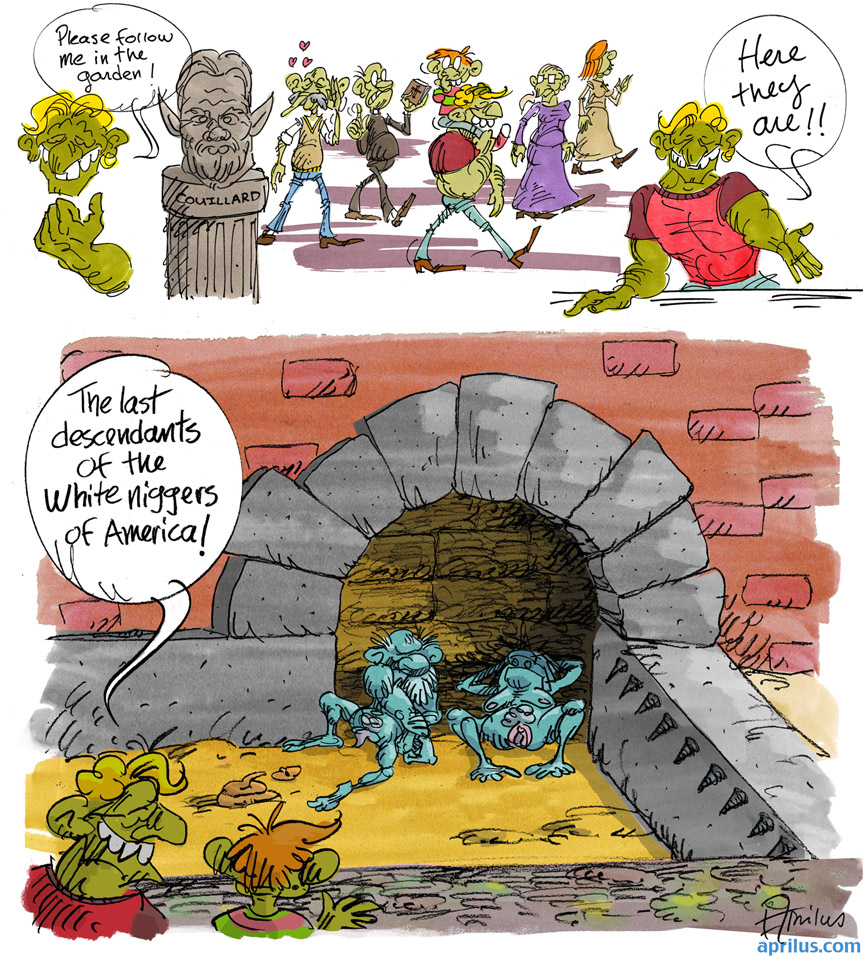 Euh… disons, «un projet avorté».
Uh… let's say « a deafated project ».

Aprilus
Courriel : info.aprilus@gmail.com