Mes dessins s'adaptent au public auquel ils s'adressent. À vous de me faire part de vos besoins… Biologiste de formation, les sujets que je préfère croquer sont les bêtes et les monstres de tous épidermes… Voici un échantillon comportant différents genres, parfois plus léchés, parfois plus nerveux.
My drawings adapt themselves to the public whom they address. Just tell me what your needs are… As a biologist, he subjects which I prefer to crunch are animals and monsters of any skins… Here is a sample containing various genres, sometimes more licked, sometimes more nervous.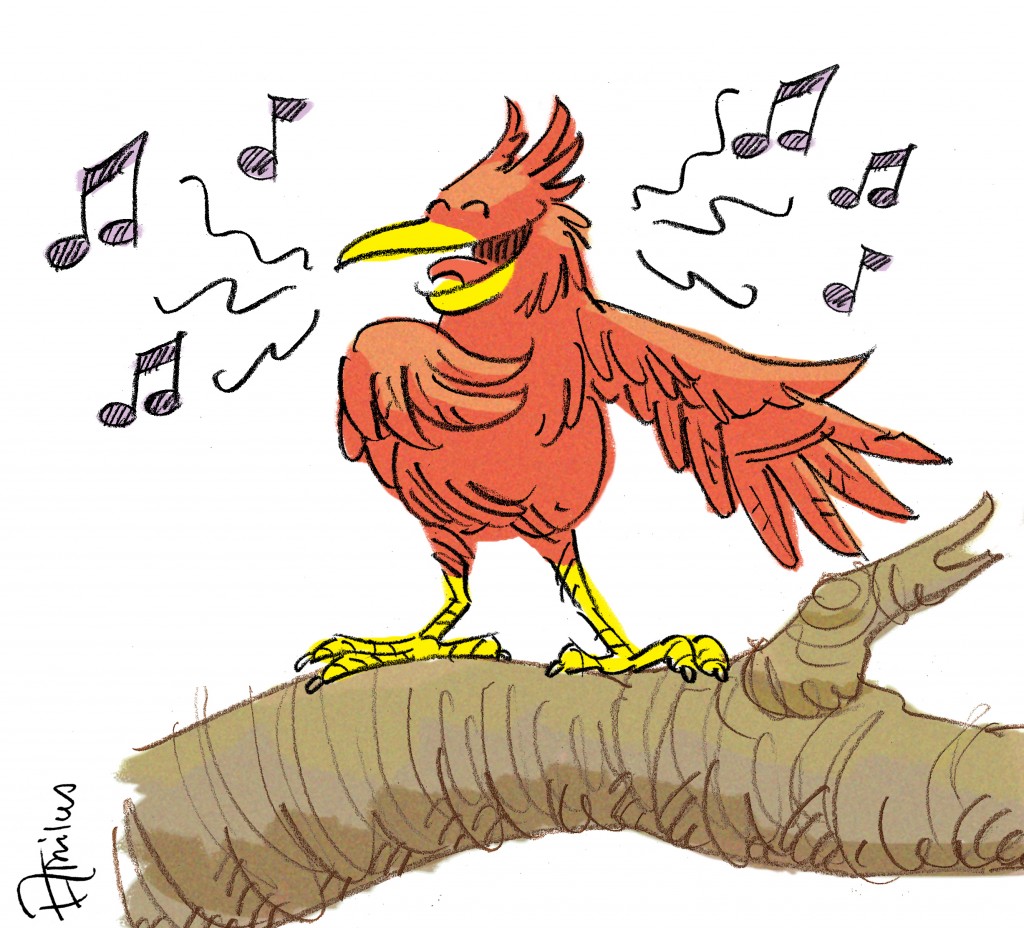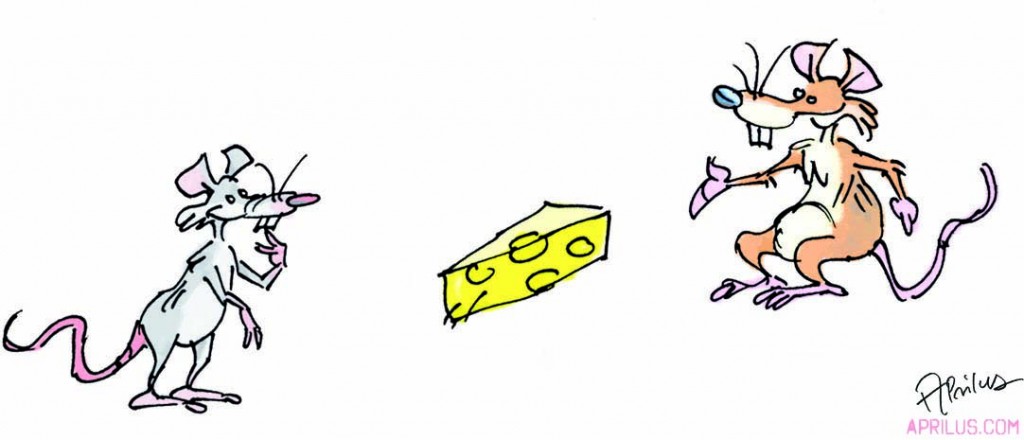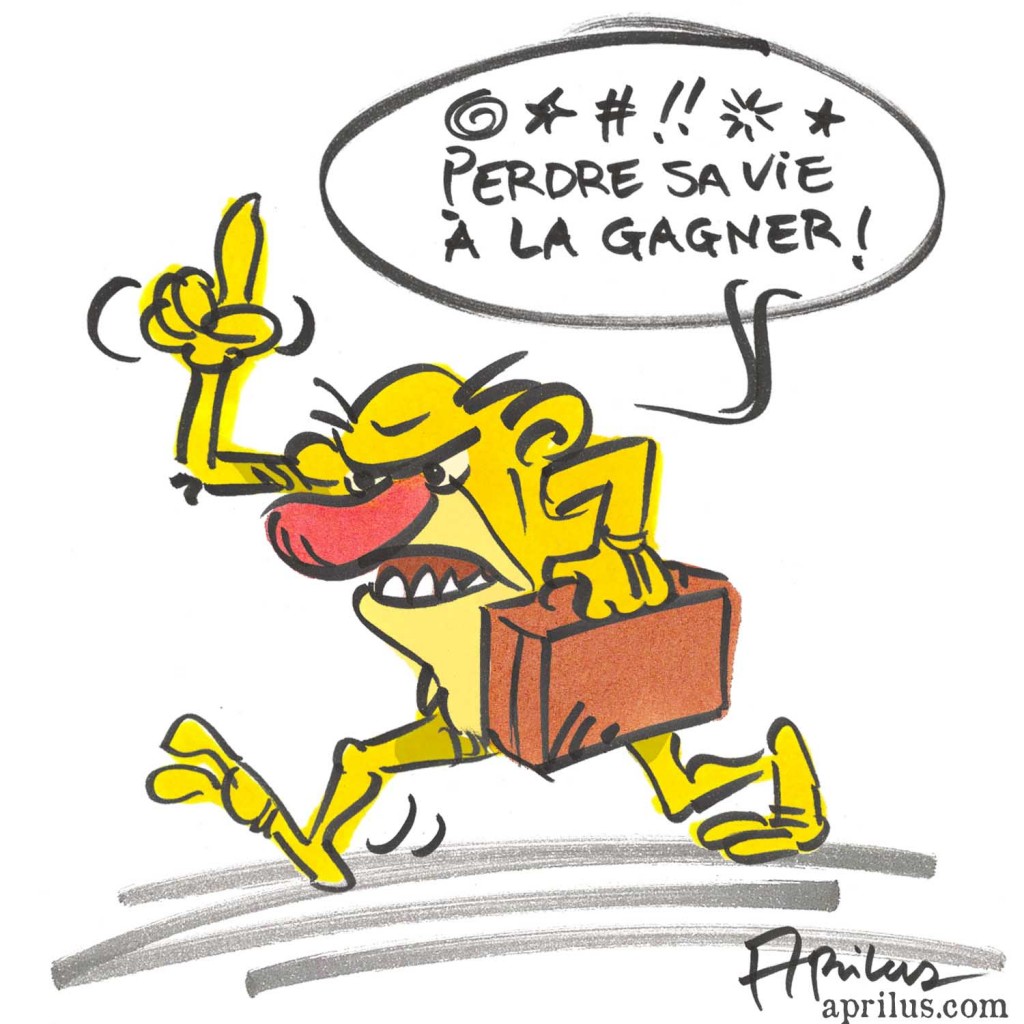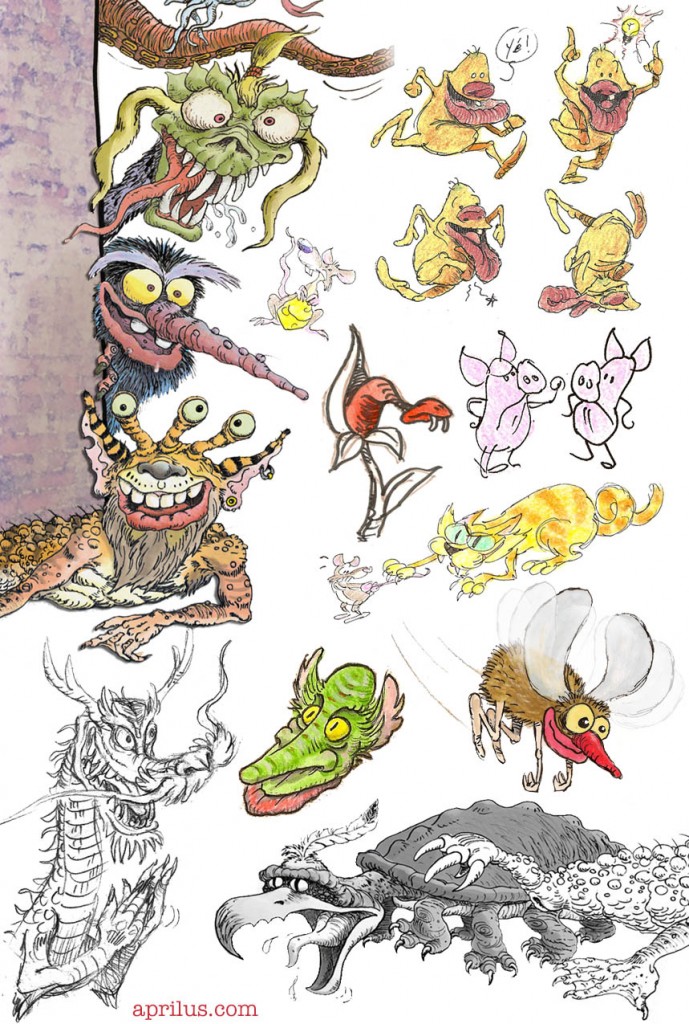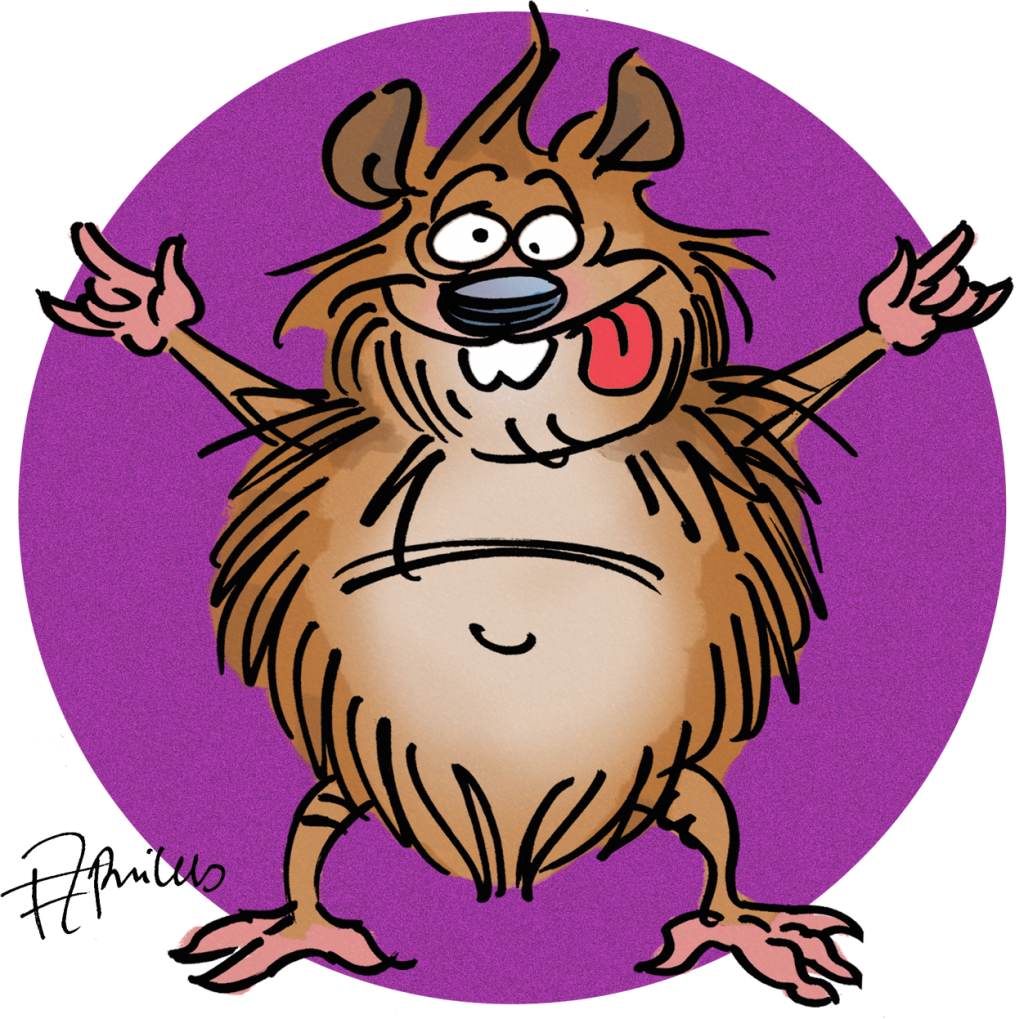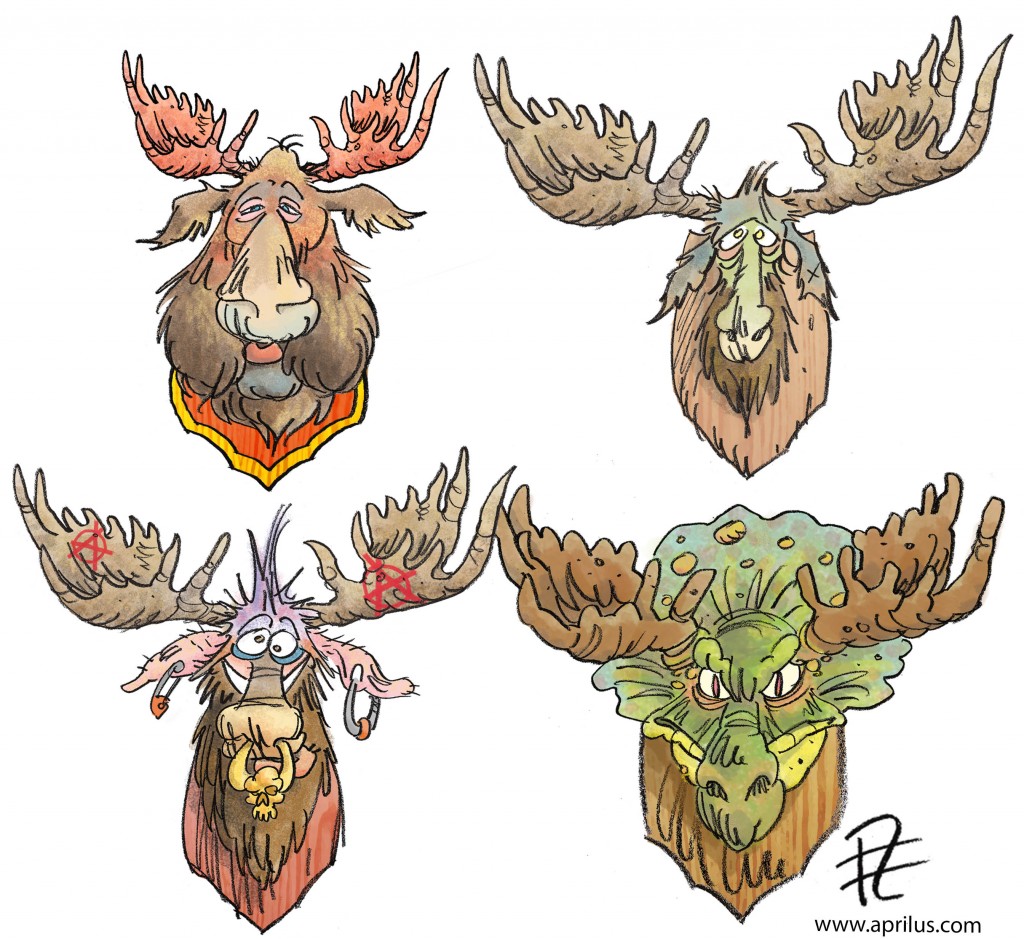 Pour le livre jeunesse «L'été indien» – Soulières éditeur :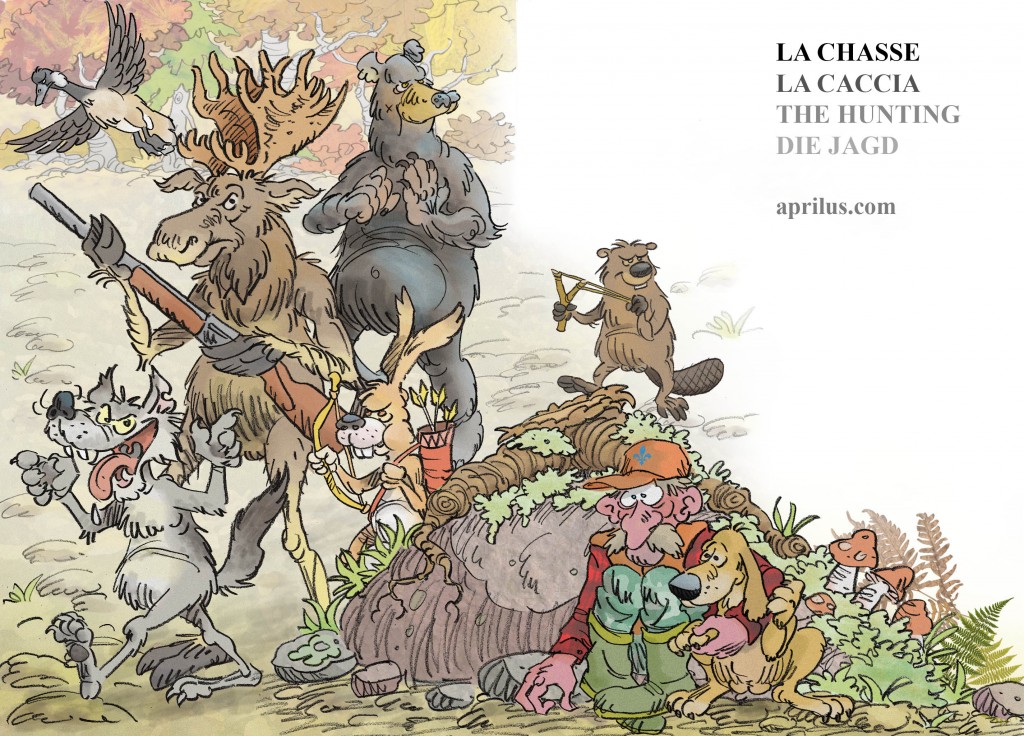 Les ravages du fastfood au fond des abysses… Poutine de mer et autres organismes adipeux.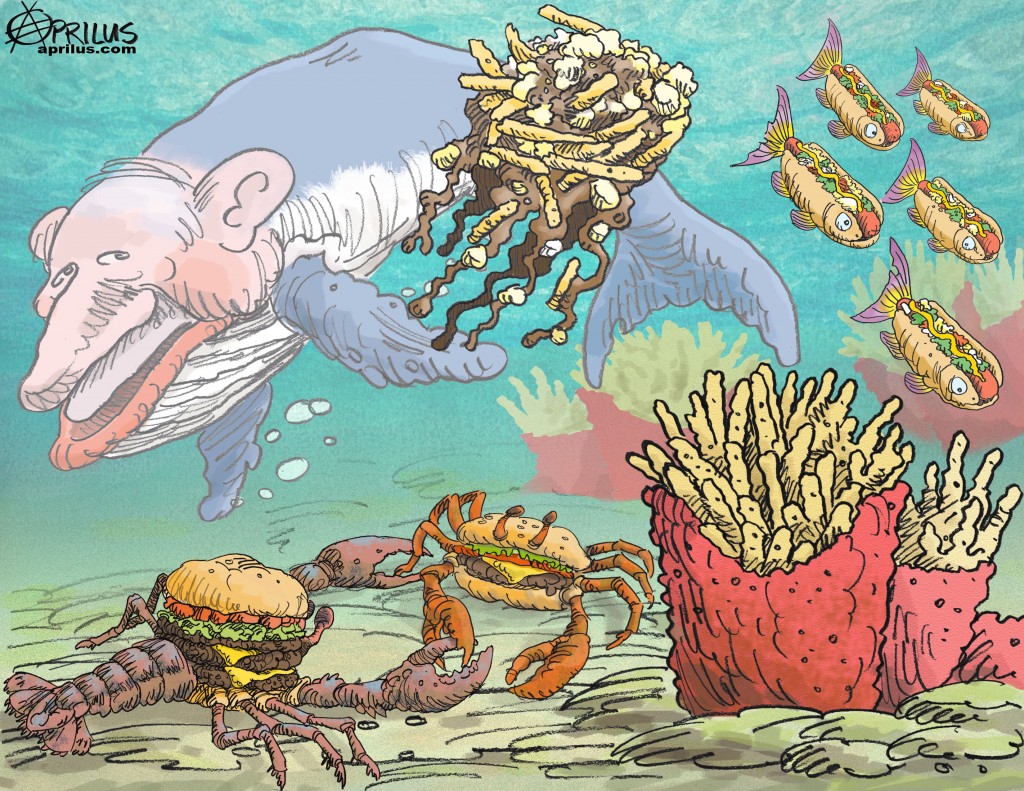 Extrait du livre jeunesse «La bonne étoile», Édition Azalées, Île de La Réunion :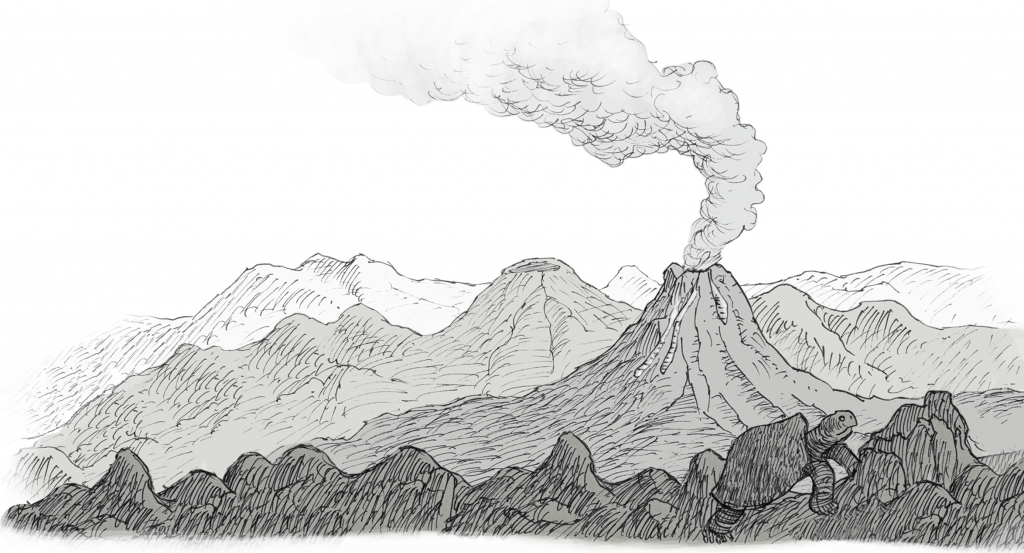 Personnages divers, projets divers… Brigitte, la chienne de laboratoire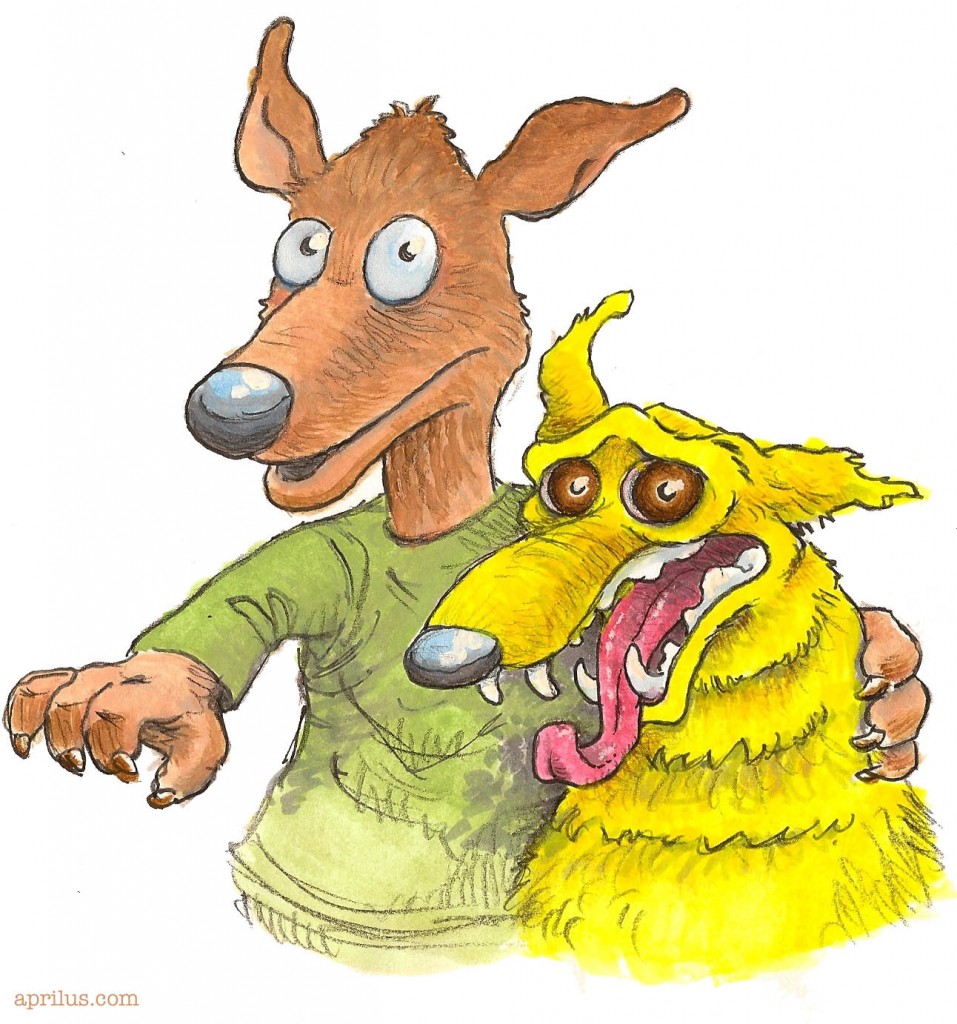 Le petit bonhomme d'un projet en léthargie profonde intitulé «Je suis»…